---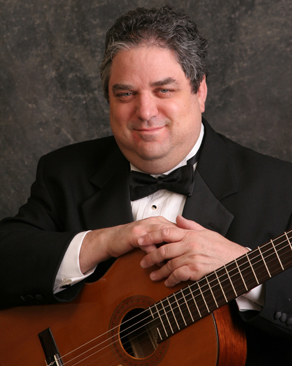 A Wedding Music Sampler
Glenn Lestz, Solo Guitarist and Ensembles
Create a memorable occasion with
exceptional guitar music by Glenn Lestz
In this online Wedding Sampler you will get a taste of what Glenn has to offer you for weddings—ceremonies and receptions—as solo guitarist and with ensembles.
Select from a variety of styles, including classical, blues, rock, pop, jazz, folk, and ethnic. The music will provide the perfect accompaniment for your event.
In addition to weddings, Glenn also performs for other special occasions, such as anniversaries, corporate events, concerts, religious services, and theatrical productions.
The solo guitar music on this Web site is available on Glenn's new CD, A Wedding Music Sampler. It can be purchased in the iTunes store by searching for Glenn Lestz or from CD Baby at http://cdbaby.com/cd/glennlestz.
Further information and bookings are available by e-mailing Glenn at Mondomusik@aol.com or calling him at 425-221-6351.
---